"The most exciting, vibrant, captivating and seductive food that exists on Earth is in Mexico. It is the food that has conquered the world, not only with its dishes, but with the passion, creativity, warmth, and love of life that its creators print in them." – Tom Parker Bowles, English food writer, critic and enthusiast[i]
There's nothing like authentic Mexican cuisine, and no one offers a more traditional Mexican culinary experience than Grand Hacienda. The indulgent flavors and aromas unique to Mexico have evolved over centuries due to a variety of cultural influences. And Grand Hacienda captures the true nature of Mexican heritage and history in many of their exquisite dishes. But what you may not realize is Grand Hacienda actually offers so much more.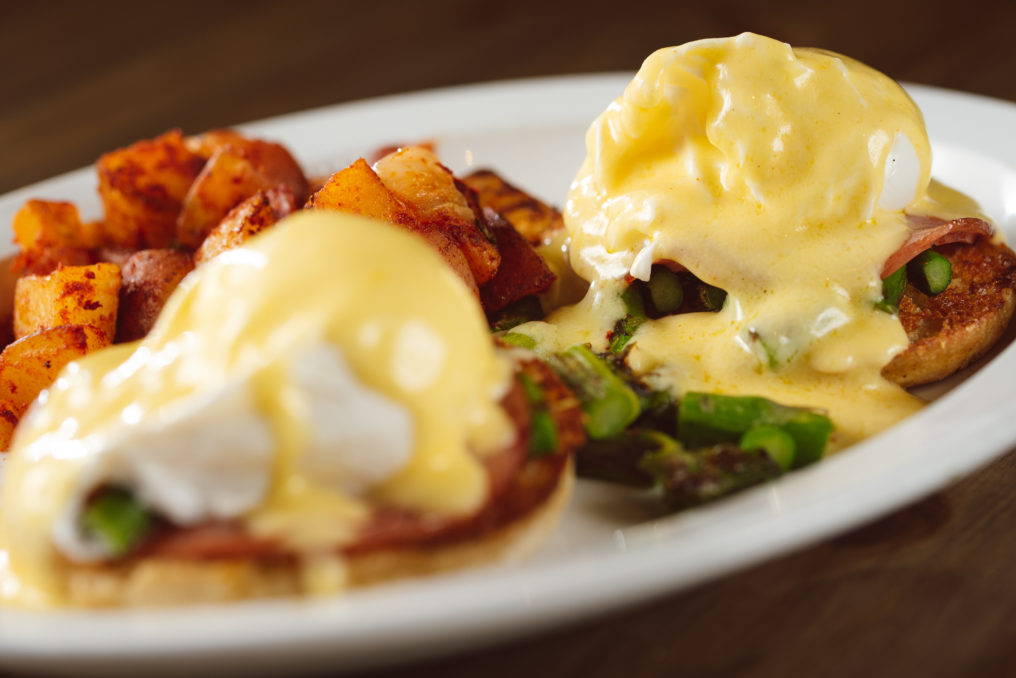 Not only does Grand Hacienda provide the freshest and most delicious Mexican delights for lunch and dinner, but it also has an extensive breakfast menu as well. From wonderful "huevos" creations to delightful sweets, you will quickly realize why breakfast is the most important meal of the day. At the same time, you will appreciate that Grand Hacienda offers much more than simple Mexican fare. This is the reason Grand Hacienda is becoming one of St. Pete's "must-try" culinary destinations.
For Grand Hacienda Owner, Breakfast Is a True Love
Growing up in Mexico, acquiring a love for fine food is second nature. This has certainly been the case for Claudia Johnson, one of the owners of Grand Hacienda. But she did not realize how much her love for fine cuisine influenced others around her. After sharing some her wonderful pastries with friends and neighbors, the requests began pouring in. And before long, she found herself providing wonderful baked sweets for St. Petersburg Yacht Club, the Long Boa Key Hotel and other restaurants.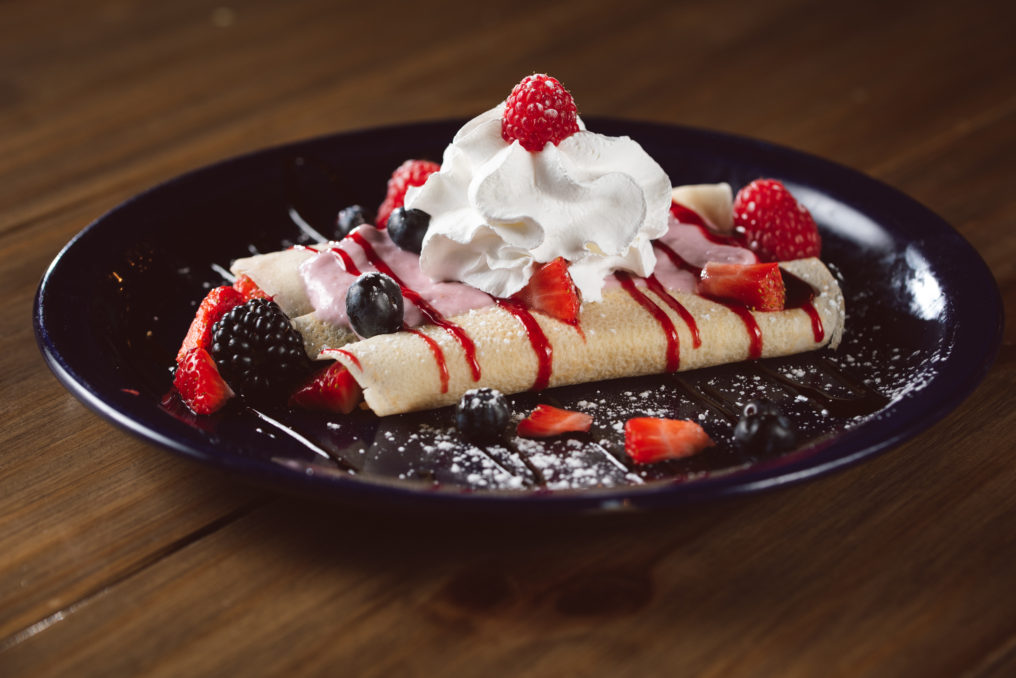 Today, Claudia brings these same skills and loves to Grand Hacienda. When it comes to breakfast, certainly traditional Mexican breakfast delicacies are offered featuring Oaxaca cheese, jalapenos, avocados and more. But likewise, Grand Hacienda's breakfast offerings include wonderful crepes, French toast stacks with jelly preserves, and even apple pie pancakes. In fact, our breakfast crepes are made from scratch each day using fresh seasonal fruit, cream cheese and a touch of honey. And if you prefer savory, you might find the salmon eggs benedict or French-style egg scramble with brie and ham more intriguing. Without a doubt Grand Hacienda is the place in St. Pete for breakfast!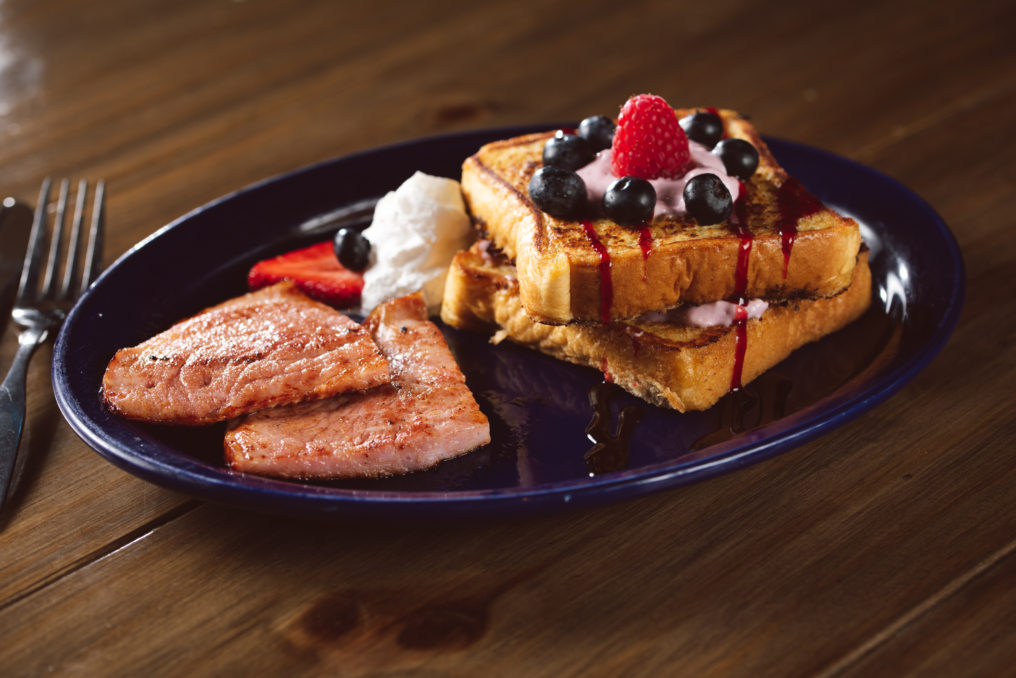 A Menu That Highlights Mexico's Multicultural Influences
While many foods are naturally endemic to Mexican culture, many outside culinary influences have taken place over the centuries. From Spain, to France, to Germany, to Africa, multiple cultures have help create authentic Mexican cuisine today. Understanding this, Grand Hacienda offers the freshest and most traditional Mexican dishes. And at the same time, its menu includes additional offerings that respect these other cultural influences.
From culinary fusions to traditional non-Mexican cuisine, Grand Hacienda's menu is quite extensive. For example, both the jalapeno and bacon wrapped jumbo shrimp with barbecue glaze and the salmon mango salad with avocado highlight multicultural creations on the menu. Similarly, the Snapper Veracruz boasts a 10-ounce fish filet with a sauce consisting of green olives, capers, and tomatoes. Thus, while authentic Mexican certainly lives at Grand Hacienda, so does a deep respect for the culinary traditions that underlie its wonderful cuisines today.
Grand Hacienda – Honoring Mexican Cuisine's Heritage
Though many may not realize it, Mexican cuisine has been recognized internationally as part of the "Representative List of Intangible Cultural Heritage of Humanity." In other words, an incredibly diverse group of peoples contributed to a true culinary masterpiece in the origin of today's Mexican foods. From the ancient Aztecs and Mayans to the Spanish and French conquerors, Mexican cuisine has been officially established as a foundation of human heritage. This is a heritage of which we all can be proud.
At Grand Hacienda, the goal is to truly honor this international recognition in every dish we create. From the freshest ingredients, to making each meal upon request, we strive to provide our guests with the most authentic Mexican tastes and treats. And at the same time, we do so while including the worldly influences that has made Mexican cuisine what it is today. Whether breakfast, lunch, or dinner, you will enjoy a chance to truly experience what true Mexican cuisine represents. Come in for a visit, and let us introduce you to the best that Mexican cuisine has to offer.
[i] Fernandez, E. (2018). How Mexican cuisine became an Intangible Cultural Heritage of Humanity. Retrieved from https://themazatlanpost.com/2018/08/29/how-mexican-cuisine-became-an-intangible-cultural-heritage-of-humanity/