A flavorful tour through our rich and vibrant bar plus Mexican Mixology (Mexology) fun!
As soon as you step through our front doors and into our home, you are pleasantly greeted by a smile, views of our gorgeous decor, and a prime look at our expertly assembled bar. From one side of the room to the other, you are presented with the opportunity to see tequila bottles that cannot be found anywhere else in Florida, fresh cocktail components, and gigantic margaritas that would get any local excited.
Our very own creative artist and mixologist, Ivan Perez, has been studying the Mexican beverages that ignite even the dullest night for many years. He has quickly been elevating the mixed drink scene in St. Pete. A native of Michaocán Mexico, Ivan is an incredible member of our family and cares deeply about each and every customer. We would love the opportunity to tell you a bit more about him!
Meet Ivan!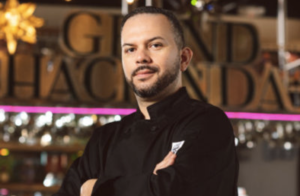 If you have any questions regarding truly Mexican food or drink, there is no one better to talk to than Ivan Perez. He spent his early years cooking with family and perfecting aspects of cooking that cannot be replicated anywhere else.
This passion paired with the fact that his town hosted the International Festival of Carnitas and he had the opportunity to meet many highly regarded chefs, allowed him to develop an understanding of the ingredients that must be used to formulate food and drinks that can take people's taste buds on a remarkable journey.
Ivan's depth of knowledge and insights into Mexican Mixology (Mexology) is beyond compare. Ivan is a certified mixologist who has trained with some of the best in the world and continues to learn more with each passing day. He spent 8 years with an expert mixologist from Columbia who mentored him while working on Royal Caribbean Cruise Lines.
For Ivan, being able to experiment with different recipes fuels his creative side. This is readily apparent in the cocktails he has perfected for our menu. This also coincides well with his other artistic passions and pursuits including singing and playing the drums with bands that play musical genres ranging from traditional Mexican songs to rock. It is easy to see why we affectionately refer to Ivan as "the artist."
Making a Splash With Signature Cocktails
From the traditional to the exotic, our cocktail menu is tantalizingly impressive. Here are some of our favorites!
1. The Sweet & Kick: If you are the type of person who adores a sweet and fruity beverage paired with a jalapeño kick that will liven up your taste buds, this is the beverage for you. Not only is it healthy, but it is light and will ensure that your fiesta goes all night long.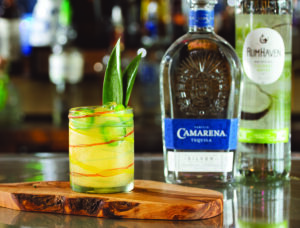 2. The Mezcalita: A wonderful variation on the classic margarita. As you would have expected, it has Mezcal tequila but is also paired with many tropical fruits. Add in a Tajin rim and you have this perfect sensual, Mexican experience.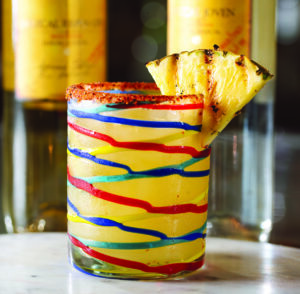 3. The Al Pastor: One of Ivan's special concoctions! This cocktail contains a fiery kick from the chile guajillo. but is immediately calmed by muddled pineapple taking your mouth on a trip around the sun. This sweet and spicy combination is truly Mexican!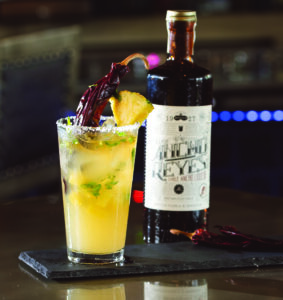 4. The El Diablo Margarita: This devilishly delicious libation is just as stimulating to the eye as it is to the palate. It features heat from traditional Mexican peppers and pairs flawlessly with delicious, Mexican tequila. This beverage even includes a tequila shot that can be found inside of a hollowed-out pepper garnish. This is the perfect drink to start the fiesta.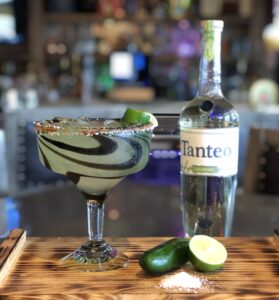 A Drink Menu for Every Occasion
These are just a few of our exquisite, hand-crafted cocktails that are sure to get the fun going!
You want to celebrate truly Mexican drinks with us? We also offer an array of margaritas, tequilas, mezcals, domestic, craft, and imported beers, plus wine from all over the world. Underage? Not a problem! We also offer many tantalizing beverages including sparkling waters, soft drinks, and juices.
Interested in experiencing true Mexican culture? Reserve a table now and to learn more about us, click here!