Honoring those who have passed with traditional food, drink, music, costumes, and excitement!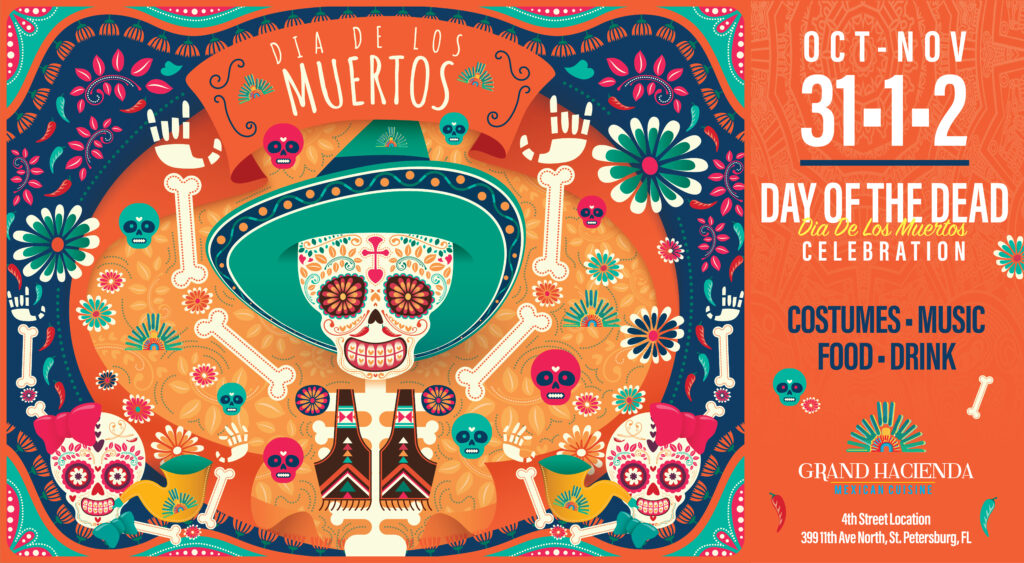 If you thought that Halloween and Dia De Los Muertos (Day of the Dead) were the same thing, think again! The only similarities are the face painting and skulls because Dia De Los Muertos is much different. This holiday at the end of October, pays tribute to those who have passed and unites the living and the dead in a beautiful, exciting way.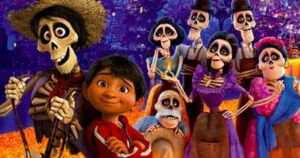 Yes, death is the underlying theme, but this is a fun celebration of life that the Mexican people always look forward to. Dia De Los Muertos is a day of sharing, spending time with loved ones, and appreciating those who have graced our lives. To us, few things are more important than family, which is why we invite you to join ours. We will be celebrating this year at Grand Hacienda and it will be a spectacular time for all!
From October 31st until November 2nd, the fun and excitement of the holiday will be found at our home, Grand Hacienda. We will be serving our truly Mexican food and drinks, enjoying lively Mexican musical melodies, and will be wearing traditional, vibrant costumes that will showcase just how special this time of the year is. Also, we will have many surprises taking place that all members of the family will love on Saturday!
There is nothing quite like Dia De Los Muertos and we can't wait to share this amazing holiday with our community. From old family traditions to new ones that we will create, we know that the memories created this year will last a lifetime.
See you there, amigos!!!